Fire Emblem Warriors: Three Hopes - The Loop
Play Sound
Sky: Children of the Light has a rich music component. In addition to an Original Sound Track that provides a variety of realm-dependent background music, players are able to perform music themselves. Players can perform solo or in groups. Even those who don't want to (or haven't been able to) get an instrument can enjoy listening to other skykids' performances.
Overview
Dozens of different musical instruments are available to play. A simplified interface allows people to start playing without any music training. At the simplest level, music can be a rhythm mini-game, especially with Music Sheets and the daily music sheet challenge. On the other hand, players can choose to play any music freeform.
Separate articles focus on the different elements of playing music.
Instruments: A list of all the collectible instruments in the game, where to obtain them, the pitch range of each instrument, and general information about how to play them.
Music Sheets: A list of all the collectible music sheets, where to obtain them, and information on the cues used by music sheets to show the song's notes.
Music Key: How your instrument's key is determined, and where to go in Sky to change the key.
External links
These are short summaries of some fan-created tools to aid with playing music in Sky.
(Please keep it to short summaries; the wiki is not an advertising page.) The app/website must also follow thatgamecompany's Terms of Service for supplemental apps and services, which includes not being sold or having sold items or services.
Sky Music Nightly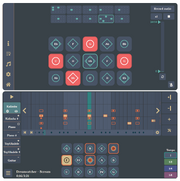 specy.github.io/skyMusic — Created by Specy of Sky Music Discord
The new Sky music. You can compose, record, play, practice songs. There are two practice tools to learn a song. It has all the original Sky instruments, a composer with 4 layers, tempo changers, automatic MIDI conversion (auto compose from MIDI) and tools to make it easier to create a song. It is backwards compatible with Sky music and Sky studio, it can also record audio and export as MIDI. The app also has a fully customisable theme and can be connected to a MIDI device.
Sky Music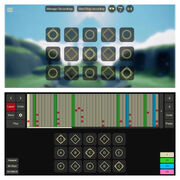 sky-music.herokuapp.com — Created by the Sky Music Discord
Older version of Sky Music Nightly . The website allows you to play, record, practice, compose and share songs. The user can choose instruments, key, turn on/off cave mode (add reverb). The user can also create an account with which they can save songs to be used in multiple devices and share them by link. There is also a song composer and a MIDI conversion tool to auto compose songs. It is available in 11 languages.
Sky Instrument Practice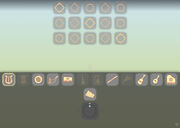 mcbeeringi.github.io — Created by @McbeEringi
The website allows you to practice with multiple different instruments. For example: the harp, drums, bass harp, piano, flute, pan flute, guitar, ukulele, winter piano, xylophone, small bell, and big bell. You can change the pitch and add reverb. Other than that, it also gives information for each day's candles.
Sky Studio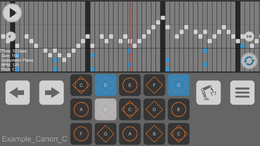 Playstore app link


App Store app link
— Created by Maple
This app allows to do these things:
Compose & listen simple music sheet for sky instrument.
Practice using sheet files.
Play freely using instrument pad.
Other features: instrument changing, pitch control, cave mode, compatible sheet files with Sky Music and Sky Music Nightly.
Sky Piano Simulator (Sky 光遇音乐)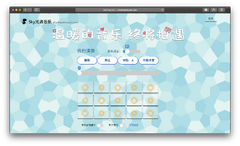 skysheetmusic.com — Made by team ikina
You can change the key of the piano, and record songs.
Communities
Forums and websites
Discord
Other
Navigation
Basic Gameplay
Events & Celebrations
Hints and Spoilers

Music Guide