Written in the Stars


Sky: Children of the Light is the newest game from thatgamecompany, the creators of Flow, Flower, and Journey on the PS3 and PS4. The game is available now for iPhone and iPad on the Apple App Store, Android on the Google Play Store, and Nintendo Switch.

The SKY community is also available in several languages 🤩. Check them out and contribute if you have the ability.
German, Spanish, French, Japanese, Korean, Russian, Simplified Chinese (Mainland China), Traditional Chinese (Taiwan)
Season of Performance
April 11th to June 26th 2022
Days of Rainbow
June 30th to July 13th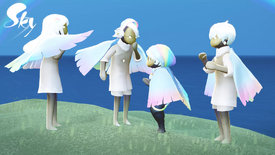 Traveling Spirits
July 7th to July 10th 2022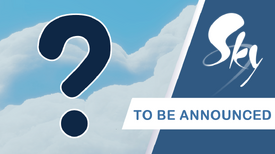 Welcome to Sky: Children of the Light Wiki
A Wiki dedicated to the pleasant puzzle-adventure game, developed and published by thatgamecompany, that anyone can edit. As we strive to be the best source, for all things, Sky, we warmly welcome you to help us expand this database, however please read the Wiki Guidelines for Editing before you become an editor.
Your Adventure Begins
Welcome to the enchanting world of Sky, a beautifully-animated kingdom waiting to be explored by you and other players. Hand in hand, take flight across seven realms, explore the depths on open-world free play, solve mysteries, help others, make friends, and create enriching memories together. Spread Light, through the desolate kingdom and return the fallen Stars to their constellations.
Warning: This wiki contains spoilers. Look for spoiler tags while browsing!