Made by me and my friend, photos taken by him.
A N O T H E R T H E O R Y

In the days of sky posts tgc made about the concept art for sky, they say valley is divided by classes both rich and poor. Or something like that, mainly forgor 💀
In the photo above (and the following below), those houses on the mountains are probably owned by the rich, like a fancy mansion. These can also be seen in the villiage of dreams, near the coliseum.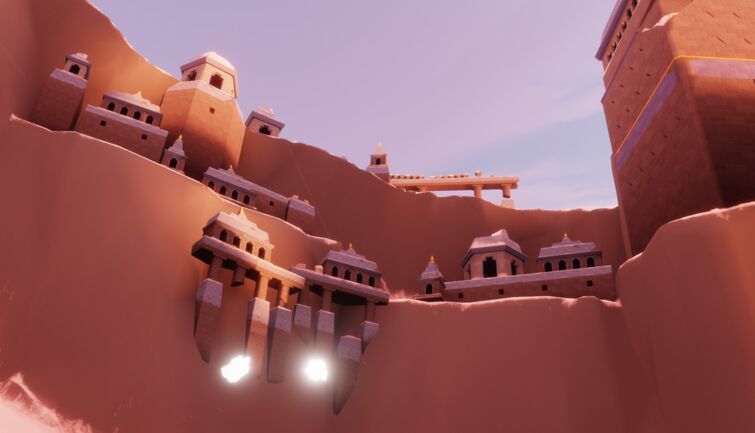 In the village of Dreams and the theatre area, you see more simpler houses, possibly belonging to the middle class of Valley.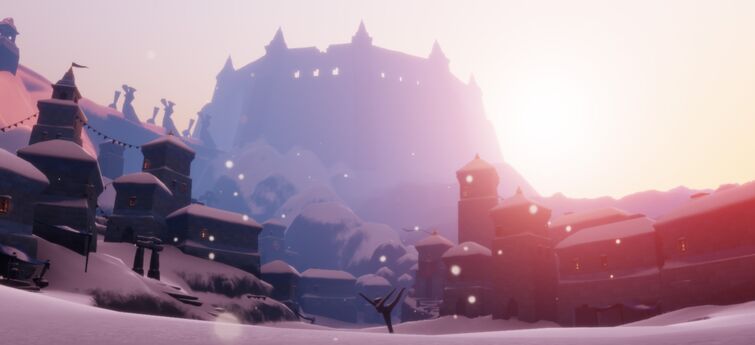 (Photo above taken by me, actually 🙂)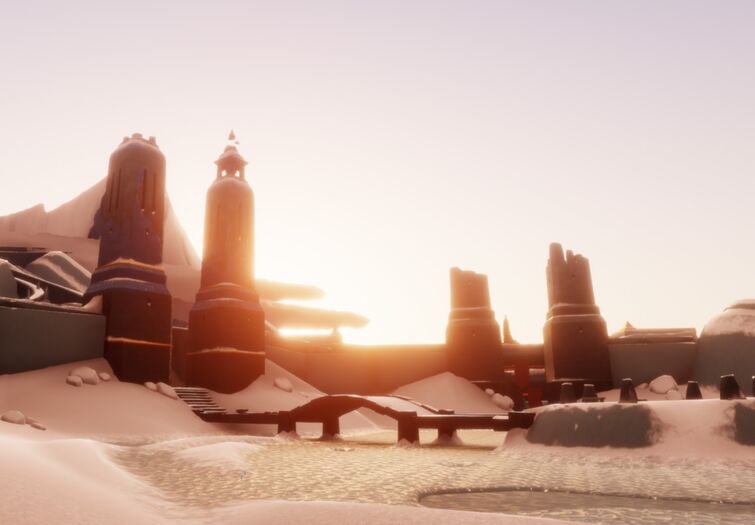 The races seem to be divided too, as the sliding race is more crumbled than the flying race enterance. Perhaps the sliding race was free while the flying race was more of a luxury?
The citadel is quite fancy, after all.
Flying race was probably for the more elite.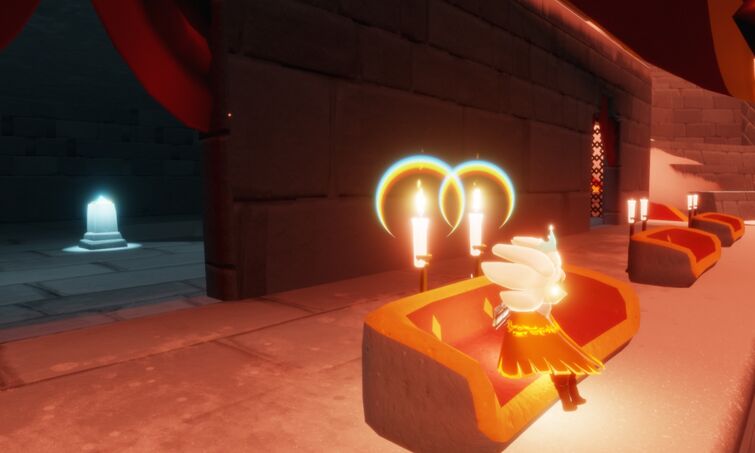 In the coliseum there are special seats you can actually sit on. Maybe for VIPs like in sports stadiums.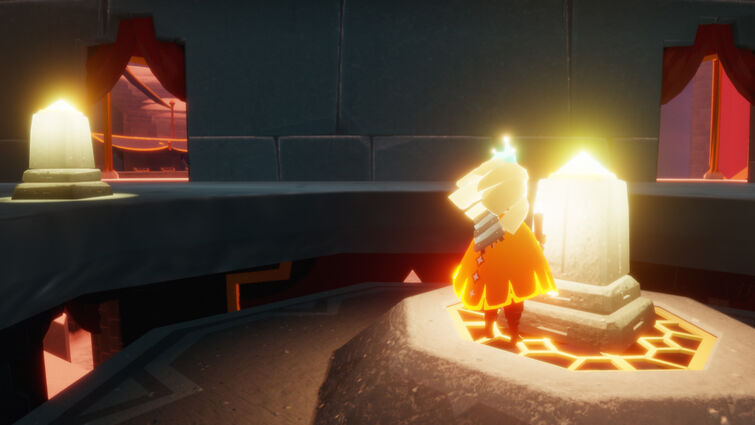 There are even elevators, probably because the spirits we see with capes only have 1 wedge/star, so they can't really fly. (Example: the performance guide)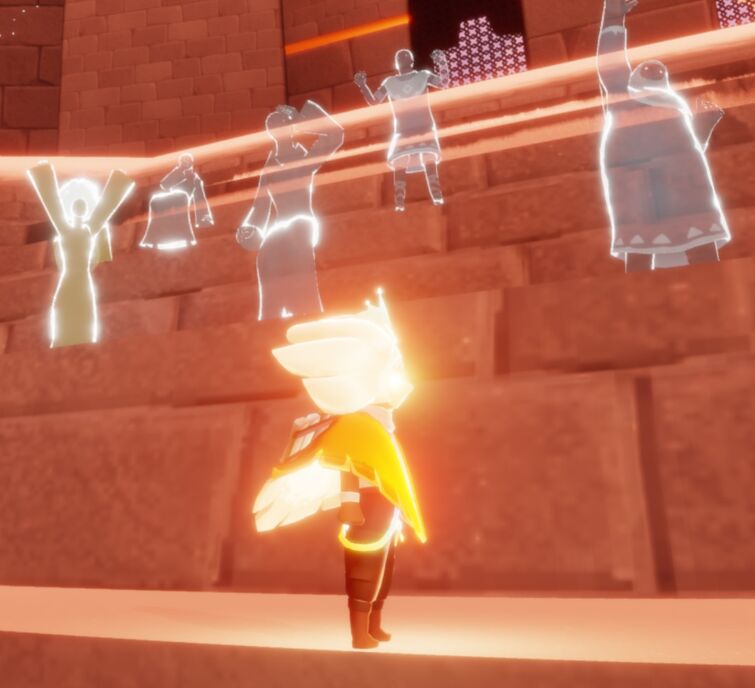 In the cheerful spectator memory, it's shown that spirits were allowed to sit on the rows in the coliseum.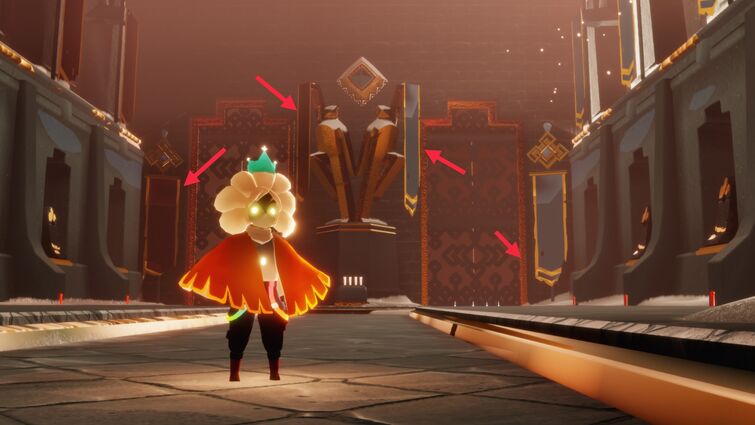 Bonus: in the flying race lobby the place is split in half, red and blue. We think this is because the valley elders are twins and have sibling rivalries, so maybe the classic red and blue color rivalry symbolizes that.
(This photo above was also taken by me)
Even the coliseum is split into two colors. Red having the villiage of dreams enterance, though.